"Urban Freedom Outlander Mark II 07" by mdkgraphics | Redbubble
: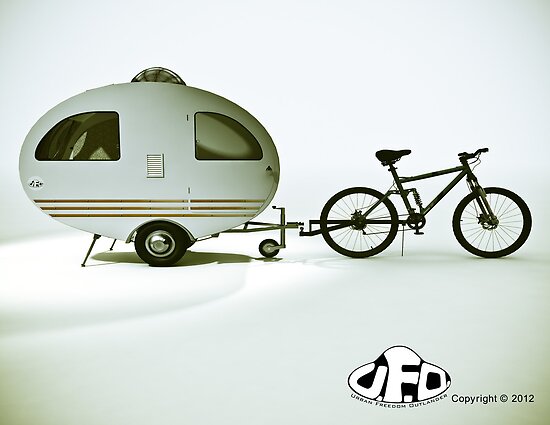 Bicycle Mini Camper Mark II Design.
Redesigned and more areodynamic Solar Powered Bicycle Mini Camper.
This is a promotional piece done as a joint project between Myself (MDK Graphics) and
MRV Photographs to promote a "Green" project we are working on, Mini Camper that can be towed by a bicycle.
Be sure to check out the blog to learn more at:
http://www.urbanfreedomoutlander.blogspot.ca
Web site:
http://www.ufocamper.ca
Help support our project:
http://igg.me/p/232699?a=1300437